This event has already occurred
Save to your Calendar
KSA is one thing you don't want to miss out on this summer. Crazy games, skits, exciting worship, field-trips, and relevant Bible teaching is all crammed into the best five days of your summer. Don't miss this opportunity for your kids to grow in Jesus. KSA is scheduled for August 8-12, 2022. Registration begins April 4th.
K3 - Kindergarten 9 am - 11:30 am
1st Grade - 5th Graders 9 am - 5 pm
Vacation Bible School in the morning and building friendships in the afternoon through field trips for 1st - 5th graders. Kids in grades 6 and up can volunteer to help out and attend the field trips. Registration will being in April and end June 1st.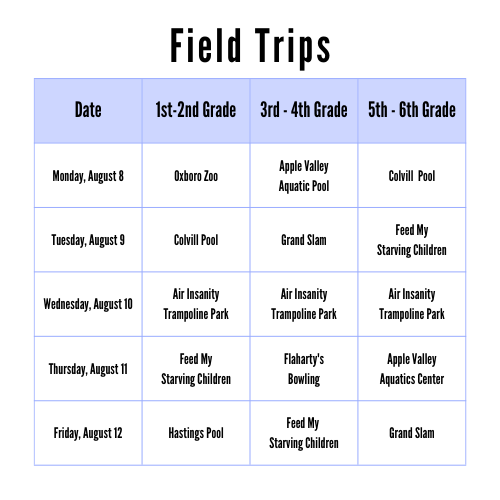 https://riverwoodcf.elvanto.net/form/960b9403-5f70-4ac3-969b-7f69e0e85170
Register Here